IN THE JOURNAL | INDONESIA 360
Child marriage and the perpetuation of poverty
January-March 2018
By: Septiani Teberlina Rumapea
The court noted that no minimum marriageable age for girls is stated in Islamic texts. "It is the right of all people to marry when and with whom they want to be married," the court said. And, it added, there is no guarantee that raising the minimum marriage age would positively affect women's rights, reproductive health, divorce rates or other social problems. The ruling denied significant medical evidence that early childbearing is detrimental to the health of mothers.
Indonesia's Ministry of Religious Affairs, which is in charge of marriage registration, says it is impossible for the institution to identify all underage couples through the review of their marriage applications. The ministry processes all documents needed for a marriage application, but says it does not have the capacity to evaluate eligibility. Many underage couples forge their personal data or avoid the process completely by failing to register the marriage. Child marriage may therefore also involve forgery, bribery and possibly corruption.
Few rights for young women
The main causes of child marriage vary across Indonesian regions and communities, but often center on control of girls' sexuality and the issue of poverty. Discriminatory gender norms, including traditions that oblige a girl to live with her husband's family, while a boy remains with and financially supports his parents, contribute to perceptions that daughters are an economic burden while sons are a long-term investment.
Poor access to education is also a contributing factor. When school is too expensive or the commute too difficult, families often pull their girls out or they drop out on their own, and the girls are subsequently much more likely to be married off. Even when girls have easy access to schools, teacher absenteeism and the poor quality of education may cause them and their parents to feel that it is not worth the time or expense, according to a 2016 report by Human Rights Watch, "Ending Child Marriage."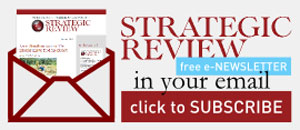 STAY CONNECTED TO SR INDONESIA