IN THE JOURNAL | INDONESIA 360
Child marriage and the perpetuation of poverty
January-March 2018
By: Septiani Teberlina Rumapea
Official action
Steps are being taken to try to deal with the problem. Surya Chandra Surapaty, head of the National Family Planning Coordinating Board, said his institution was working on campaigns to raise awareness of women's reproductive health. Women should avoid getting pregnant at a young or advanced age, receive proper health checks and avoid short intervals between pregnancies, he said. The board is cooperating with the national government to establish a nationwide family planning village program to educate the public about reproductive issues and encourage the use of long-term contraceptives instead of short-term methods that often fall short of achieving the desired outcome.
Yet despite awareness in Jakarta, rural communities remain extremely accepting of child marriage. Rural areas show particularly high levels of child marriage, and some areas stand out as extreme examples. West Sulawesi tops the list of provinces with the highest prevalence of child marriage, with 36 percent, according to a study conducted by Unicef and BPS in 2015. The province also had the highest rates of child marriage before the age of 15, as the practice is a deeply entrenched cultural tradition. Central Kalimantan Province was second with 36 percent of marriages involving girls under 18, followed by the provinces of Central Sulawesi (35 percent), South Kalimantan (33 percent), Southeast Sulawesi (32 percent), Papua (32 percent) and Gorontalo (31 percent). Some of the confusion about just how many child marriages there are is the result of the widespread practice of nikah siri – Islamic marriages that are not registered with the state.
A legal perspective
Indonesia's 1974 Marriage Law states that the minimum age for marriage is 21, but it allows girls aged 16 and boys aged 19 to marry as long as they secure parental consent. In allowing young girls to marry, this stipulation contradicts Indonesia's own 2002 Child Protection Law and the United Nations Convention on the Rights of the Child. These two major legal instruments regulate that an individual younger than 18 years old is considered a child. Indonesia's Constitutional Court in 2015 rejected a judicial review of the Marriage Law. It refused to raise the legal age of marriage for girls to 18 on the grounds that it would encourage them to engage in premarital sex, which is unacceptable to conservative political elites.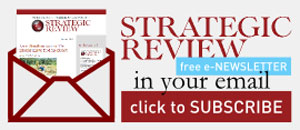 STAY CONNECTED TO SR INDONESIA