IN THE JOURNAL | GLOBAL PERSPECTIVES
A tale of two Philippines
January-March 2017
By: Andrew Phelan
I wish President Duterte every success in his ambitions to reduce red tape and corruption. He put a curious time limit on ridding the country of corruption: six months. That is, of course, not going to happen. Based on experience elsewhere in the region, I would say that with the best leadership, economic opening and reform, it would take a generation, say 25 to 30 years, to effect real change and for the country to join the ranks of middle-income nations. Of course, it's never too late to start.
Rather than something that is culturally Filipino, as some have suggested, we have seen from Britain's "Brexit" vote and the election of Donald Trump that there is disaffection with the aloofness of the political establishment elsewhere as well. The onus is now on those who came with big promises to deliver, and on their people to hold them to account. I fear, though, that unless an anti-dynasty law is enacted, the economy opened to international investment and competition, and major structural reform including land reform delivered, the Philippines will move along in fits and starts.
The sky is the limit for Duterte and the Philippines, but until all are treated equally under the law and with the dignity and respect that every human being deserves, one has to wonder, what kind of country will it be?
Andrew Phelan, an Australia-based med-tech entrepreneur, lived in Singapore for the past 12 years and in Greater China in the 1990s. He is an observer and writer on Asia-Pacific geopolitics and economics, and welcomes comments at @ajphelo.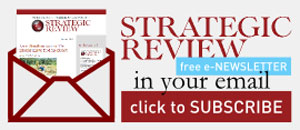 STAY CONNECTED TO SR INDONESIA