IN THE JOURNAL | GLOBAL PERSPECTIVES
A tale of two Philippines
January-March 2017
By: Andrew Phelan
His visit to Beijing made sense due to China's proximity and expertise, and its capacity in delivering desperately needed infrastructure. But why, at the same time, alienate the United States? Just because of some personal experience and bias? Surely as president he holds the interests of 100 million before his personal prejudice. The United States is the biggest investor in the country and a huge employer, and the cultural and people-to-people ties run deep. The United States is also a power in education, technology and medicine in ways that China cannot match. Indeed, China's own health care system is broken and could benefit from American assistance. So why pick sides? Close relations with China, Japan, the European Union and the United States would better benefit the Philippines.
During an extended work trip in the Philippines last year, I was helping a radiology software start-up. The company, founded by a brilliant Harvard-trained American radiologist, was employing a dozen or so local Filipino radiologists. The software is designed to teach and coach at the point of diagnosis, and over time has the potential to vastly improve the lifesaving diagnostic competence of radiologists in the developing world. The founder told me he's seen locals get to Harvard-level clinical standards after only three to four years of using the product. So much for breaking away from America.
In conclusion, the Philippines is a country with a young demographic and tremendous upside under the right leadership. It's in urgent need of structural reform, and there are plenty of templates to study in Asia, including Japan, South Korea and China. The foundation of real progress, however, must come from land reform.
Only when rural Filipinos own their own land and can sell what they grow, beyond a local refiner who sets prices, will we see increases in incomes and living standards.
Grace Poe talked about enacting an anti-dynasty law during her unsuccessful presidential campaign. It's desperately needed. Blaming the United States, as I have shown, is an excuse that is not only way past its use-by date, but was never really valid to begin with. In the Philippines, today's reality is the outcome of self-serving government during the past 100 years or longer. While it's convenient to blame the United States or the Spanish, the truth is that the Philippines' destiny is in its own hands, and it needs all the help and investment it can get.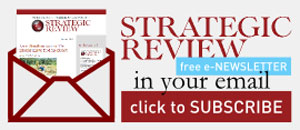 STAY CONNECTED TO SR INDONESIA