IN THE JOURNAL | GLOBAL PERSPECTIVES
A tale of two Philippines
January-March 2017
By: Andrew Phelan
Armored vehicles and guards with sawed-off shotguns are everywhere in Philippine cities. While armored vehicles still exist in the West, they're quite rare in comparison as most money is moved electronically these days. The Philippines, though, is one of the money laundering centers of Southeast Asia, as the laundering of $81 million in stolen Bangladesh central bank funds through various casinos in Manila in early 2016 demonstrated.
In summary, the basics of modern governance seem absent in the Philippines, or at least in the capital, Manila. The price of self-serving government is poor infrastructure such as roads and public transportation, a degraded navy and air force, and little investment in health care and education. Last November the Supreme Court decided that the late Ferdinand Marcos, the dictator who is estimated to have stolen around $10 billion from his people, will be, with Duterte's blessing, given a hero's burial. His widow, Imelda, famous for her shoe collection and diamonds business, is, at almost 90 years old, still a congresswoman, as is her daughter Imee.
Their son Ferdinand "Bongbong" Marcos Jr just missed out on becoming Duterte's vice president during the election last year and is challenging the result. On the trip to Beijing, accompanied by both the Marcos offspring, Duterte introduced Bongbong as his "possible" vice president.
Duterte has made a controversial drug war his top priority as president. The death toll from these extrajudicial killings as of the first week of November was approaching 5,000, according to the website rappler.com and police statistics. More than 1,800 of these deaths were attributed to the police and 3,000, or 62 percent, were vigilante-style killings. These are usually carried out in drive-by style by shooters on the back of motor scooters who are rewarded with payments of up to $500, which is a considerable sum for residents of Philippine slums. A cardboard sign with the name of the drug pusher or user hastily written on it is placed on the corpse, which has earned the practice the name "cardboard justice." Children as young as 4 and 5 have been caught in the cross-fire. China has pledged to support this war on drugs.
There is no question about the damage caused by methamphetamine, or "shabu," as it's locally known. One has to ask, however, does a poor, uneducated user in a slum, sold drugs by an unscrupulous dealer, deserve to be shot in cold blood because he has become addicted to a drug that offers temporary solace from a life that, due to a history of lousy governance, offers little hope or opportunity? Surely, it would make more sense to target the problem at its source: the ports, where the precursor chemicals from China arrive. Duterte has openly acknowledged that both the chemicals and ringleaders are from China and Taiwan. In 2005, however, the The Philippine Star reported that Duterte, then the mayor of Davao, had facilitated the release of eight Chinese nationals who were among 10 Chinese arrested during a raid on a methamphetamine laboratory there that yielded the seizure of 220 pounds of the drug. Said Duterte at the time: "It is in the spirit of the Chinese New Year and for humanitarian reasons that I am seeking their release."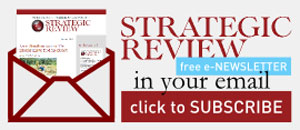 STAY CONNECTED TO SR INDONESIA