IN THE JOURNAL | GLOBAL PERSPECTIVES
A tale of two Philippines
January-March 2017
By: Andrew Phelan
He was seen as an outsider and anti-establishment in a similar way as Donald Trump. Duterte's main opponent, the Wharton-educated Mar Roxas, was seen, perhaps, as a bookish continuation of the same. While the economy was growing in the notoriously inequitable Philippines, economic growth was not trickling down. In Manila's Bonifacio Global City, there's a Rolls-Royce dealership that's walking distance to a slum. Duterte's predecessor, Benigno Aquino Jr, started to look like a placeholder: out of touch and comfortable. This was best exemplified by Typhoon Haiyan, which devastated the city of Tacloban in 2013. CNN's Anderson Cooper, live on the ground, was assured by President Aquino that his government had things under control, while around him there was little sign of state leadership. The US Marine Corps ended up doing most of the heavy lifting.
Meanwhile, Duterte, out and about with people wearing his polo shirts, seemed like a breath of fresh air. Compared to Roxas, it was a case of Clark Kent versus Superman. The Filipino people, who had once elected local movie star Joseph Estrada as president, wanted to believe in a new Superman, a new savior. Duterte promised to rid the country of corruption in six months, and the people believed him.
Another candidate, Grace Poe, had American citizenship but was compelled to give it up due to public pressure. She was accused by many of being a foreigner, having spent too much time in the United States. I listened to her on television. She seemed levelheaded. She made sense. There was a humility about her, and she talked of policies like creating a law to stop the country's long, corrupt history of political dynasties.
It's often argued that 30 or so families have a dynastic grip on power in their provinces, and that power and wealth are their birthright. Families such as the Marcoses in Ilocos Norte and the Ampatuan clan of Maguindanao are such examples. Indeed, since Duterte became president, his daughter is now mayor of Davao and his son is the vice mayor. Poe also talked of opening the country up to foreign investment, and competition in protected sectors such as telecommunications and energy. I would have thought that time spent in a rich, developed country such as the United States would have been viewed as an asset, but in the nationalistic Philippines it was more of a political liability for Poe.
The Philippines was, at the end of World War II, one of the wealthier countries in the region. In less time, however, South Korea, for example, has gone from the rubble of the Korean War in the 1950s to first-world status. Going from Manila to Seoul is a three-hour flight to the developed world. The infrastructure is world class and South Korea boasts world-class companies and industries.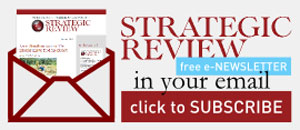 STAY CONNECTED TO SR INDONESIA