IN THE JOURNAL | COVER STORY
Migration comes of age
July-September 2015
By: William Lacy Swing
This is the age of migration. There have, of course, been times of great population flow: the mass movements at the end of World War II, or the early years of the 20th century, when the populations of US cities began to surge. Others would point to the move across the Western United States, or further back to the age of colonialism and exploration by Europe.
But I firmly contend that migration, as it exists right now, is the mega-trend of our times, and is ineffably changing the world as we know and experience it.
It may be hard to think of migration as something as grandiose as a mega-trend, or even a trend. The phenomenon is shown night after relentless night on our television screens, morning after morning in our newspapers, and tweet after tweet on social media as something ghastly and gruesome. Migration, the headlines scream, ends in a sweatshop, a brothel or a watery grave. Indeed, more than 40,000 migrants have died in transit since 2000, and the curve is arcing upward at an alarming rate.
That is not to say that the media is getting it wrong. One of the most moving reports I have seen related to migration in recent years was the BBC's Jonathan Head in the Andaman Sea in mid-May, filming the wretched plight of migrants from Myanmar and Bangladesh on abandoned smuggler ships. Cast adrift, they floated across the ocean in what we dubbed a game of maritime Ping-Pong, but with human lives.
Although Head's report – backed by chilling photos from Agence France-Presse and eyewitness reportage in The New York Times – served as testimony to the outrage that was being perpetrated, what cut us to the bone was the cacophony of misery emanating from the infamous "green boat," which eventually made landfall in Indonesia.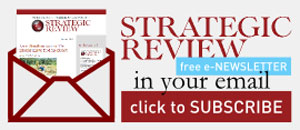 STAY CONNECTED TO SR INDONESIA