IN THE JOURNAL | BOOK REVIEWS
China's growing financial muscle
October-December 2016
By: Hongying Wang
Renminbi Rising: A New Global Monetary System Emerges
By William H Overholt, Guonan Ma, Cheung Kwok Law
(John Wiley & Sons, 2016, 248 pp)

Reviewed by
Hongying Wang
The rapid rise of the Chinese renminbi as an international currency has attracted enormous attention from scholars, policy analysts and the global financial community in recent years. In this new book, three leading economic experts affiliated with the Fung Global Institute in Hong Kong take the study of this important topic further, adding new insights into the drivers, progress and future prospects for the internationalization of the renminbi, or RMB. The book covers a wide range of issues in great detail.
As the authors make clear, the internationalization of the Chinese currency has been a consequence of converging trends in its economy and the international financial system, including domestic reform and the growing problems with the Bretton Woods institutions. They argue that the future trajectory of the renminbi as an international currency will continue to be shaped by these trends. In particular, they focus on three conditions for Beijing to become the issuer of a global currency: liberalizing China's financial system, developing capable and credible institutions, and deepening capital markets.
First, in contrast to many studies that stress the foreign policy motivations behind Beijing's push for the renminbi's internationalization – for example, enhancing China's economic and political influence in Asia and reducing the domination of the United States in the international financial system – this book emphasizes the connection between RMB internationalization and the transformation of China's domestic economy.
According to the authors, after three decades of high growth rates, China now faces substantial challenges in changing the engines driving its economy. Instead of relying on investment, exports and state-owned enterprises, it must in the future rely more on domestic consumption, innovation and small- and medium-sized enterprises, mostly private ones. This will require a more market-driven financial system and more efficient allocation of financial resources.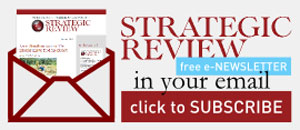 STAY CONNECTED TO SR INDONESIA