IN THE JOURNAL | BOOK REVIEWS
A micro-solution to poverty?
July-September 2016
By: Jim Mulroney
Grameen in Kosovo: A Post-War Humanitarian Manoeuvre
By Hongyu Wang
(AuthorHouse, 2015, 108 pp)

Reviewed by
Jim Mulroney. A version of this review first appeared in the Sunday Examiner in Hong Kong.
To state that microcredit is a human right is bold, but it is the conviction of Hongyu Wang, the Hong Kong-based author of this short but enlightening book about the impact that a little money coupled with the right expert advice can have on the lives of impoverished people, even within the context of war-torn Kosovo in the early 2000s. While this book is a technical read, it is not a difficult one for anyone who has an interest in microcredit or breaking the poverty cycle that has trapped around three-quarters of the global population.
But even the uninitiated or casual reader can turn the last page with at least the hope that the poor do not always have to be among us. Wang's exposé justifies hope that with enough political will, creating a model of wealth sharing to give all people a decent life is not beyond the ability of the global economy.
Microcredit was not a new concept when Muhammad Yunus, destined to win the Nobel Peace Prize, institutionalized it within the Bangladeshi Central Bank in 1976 and at the internationally recognized Grameen Bank seven years later. By 1989, microcredit was truly an internationalized reality, eventually spreading its tentacles to 40 countries across the Americas, Asia Pacific, Europe, the Middle East and Africa. The concept was already well established in the developed world but known as credit unions. Yet while their business almost exclusively involved consumption, especially of white goods, Yunus believed that microcredit could work for those who had little or nothing – not to consume, but to produce.
The author, born in mainland China and educated in Macau, builds his thesis on the belief that humankind is simple, yet revolutionary: there is potential within each human being to eradicate the suffering caused by poverty. The Grameen Trust has provided support to more than 150 partners using the approach that Yunus championed of introducing sustainable credit programs into some of the world's most desperate poverty-stricken regions. But successful microcredit programs are not built on ignorance, and Wang explains in detail the necessity and process of providing expert assessments of proposed projects, careful screening of candidates and the discipline required to monitor programs. He quotes figures showing an almost negligible default rate on repayment, with most outstanding loans attributable to death, sickness or natural disasters. Microcredit has succeeded where states have failed to provide adequate infrastructure for normal business and employment practices to thrive, but Wang demonstrates that even in the most hostile environment of a totally failed state such as postwar Kosovo, it can also succeed because it creates its own infrastructure and introduces its own discipline.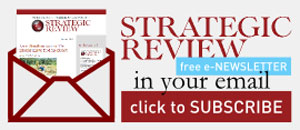 STAY CONNECTED TO SR INDONESIA